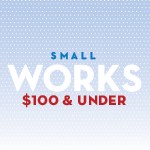 Small Works: $100 & Under
By: Jhoan Suriel
Fountain House Gallery's most popular art show, Small Works: $100 & Under, is back in person with over 600 pieces! After 2020's edition of Small Works went virtual in 2021, people were hungry for live shows. Nothing could replace the experience of seeing art in person. Gone were the days when we looked at pictures of art on screens. Indeed, the show was fully staffed with Rachel Weisman at the helm and 3 gallery assistants—Timothy Bronkema, Meral Jones, and Becky Wilkening, plus Denis Letar taking pictures. The gallery buzzed with activity on November 4th, 2021! Additionally, Weisman had a team of volunteer artists to help with sales, bartending, and checking vaccine cards.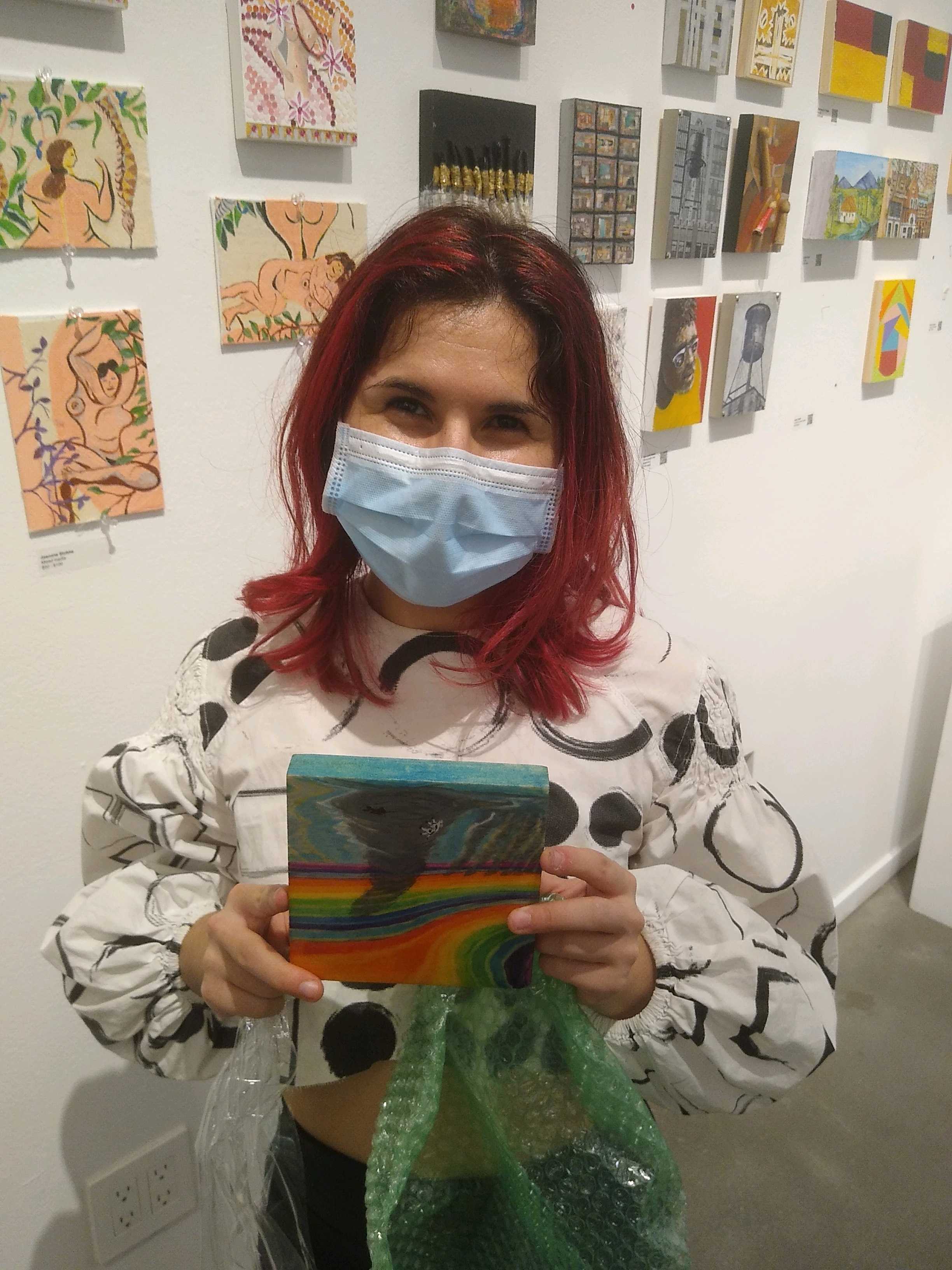 For me, it was my first time meeting many artists in person after seeing them via Zoom. It felt like catching up with old friends who looked familiar. After all, we were the stars of the show as would-be patrons mingled and grabbed their favorite pieces off the wall. I spoke to several artists whose works are in the show (including me). Many artists sold art on opening night. In fact, artists such as Laura Anne Walker, Angela Rogers, and Susan Spangenberg are Small Works veterans. Other artists such as Shelia Horne and Zeus Hope were in their sophomore year of Small Works, but it was their first in-person Small Works show.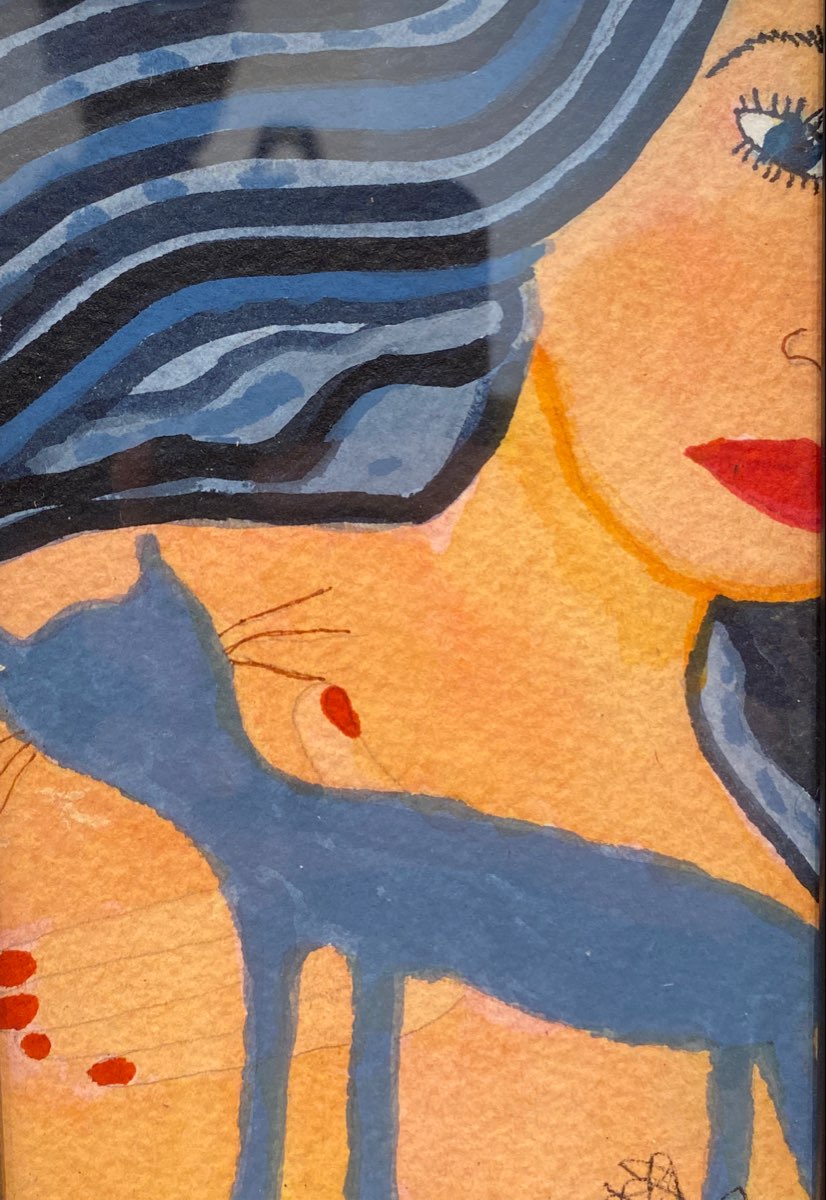 The Pledge by Laura Anne Walker

Most of Laura Anne's pieces featured cats, as she explained to Patrick Quinn of the Education Unit. She said, "I love cats! I have 10 rings with cats. I used to wear them just because I like them. But people started taking them so I stopped wearing them in public." Laura Anne went on to mention that she bought her art frames for a dollar each! When I spoke to Angela about her art, she had this to say: "All of these were done at Fountain House Studio in the last two months. All are goddesses except for my cat, Spock." Later that night, a patron bought the portrait of Spock.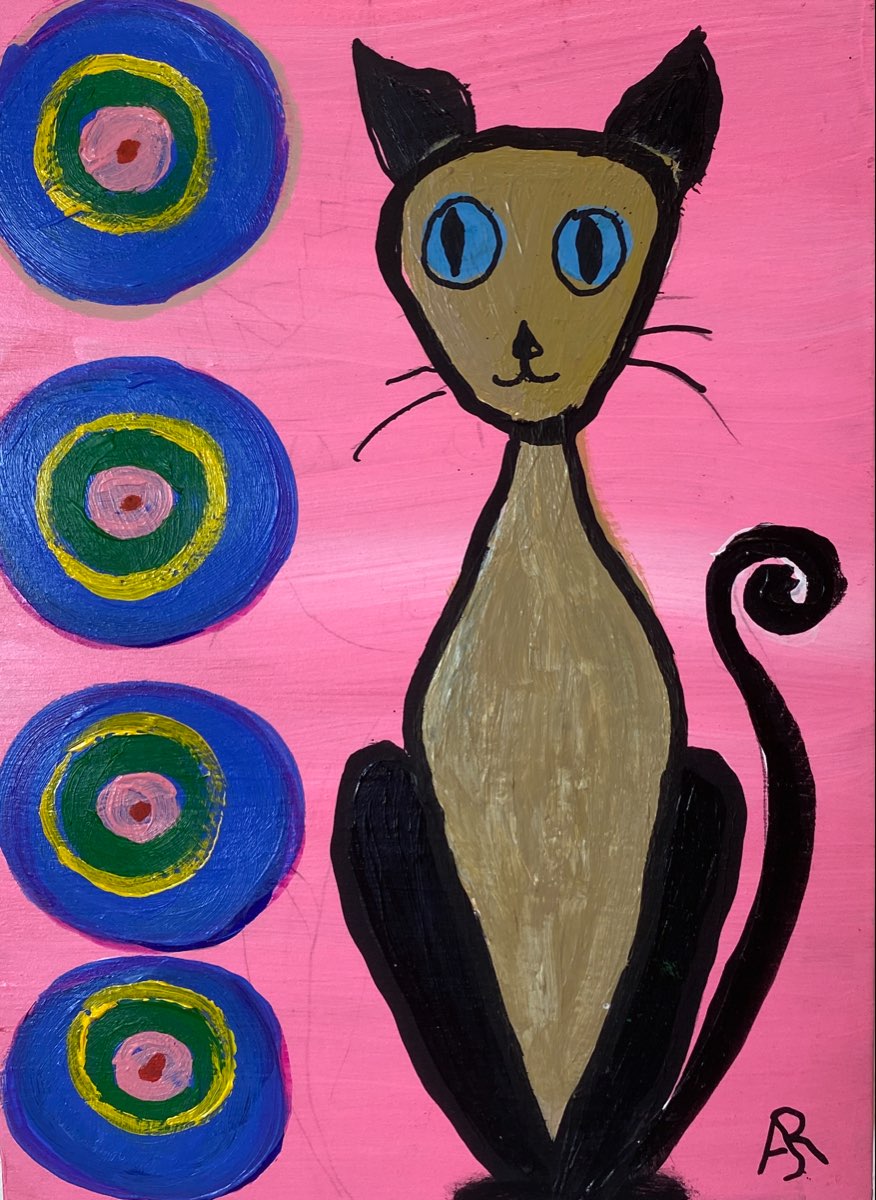 Spock by Angela Rogers

For some artists, it was their first show ever. Andrew Meissen was one such artist. Andrew was flanked by Andrew Koloski and Kelly Han, who has an ongoing solo show in LIC. When I asked about his photos, Andrew said he taught himself photography in six months using a phone. " [My photos are] part of an experiment," Andrew said. "Part of this was, can you take a photograph with your phone and sell it at a gallery? The answer is yes." Andrew was not alone in this. Many artists including Cynthia Blumberg have sold photographs shot with a smartphone in past shows. It goes to show that it's not about the skill level but about the tools and how you use them.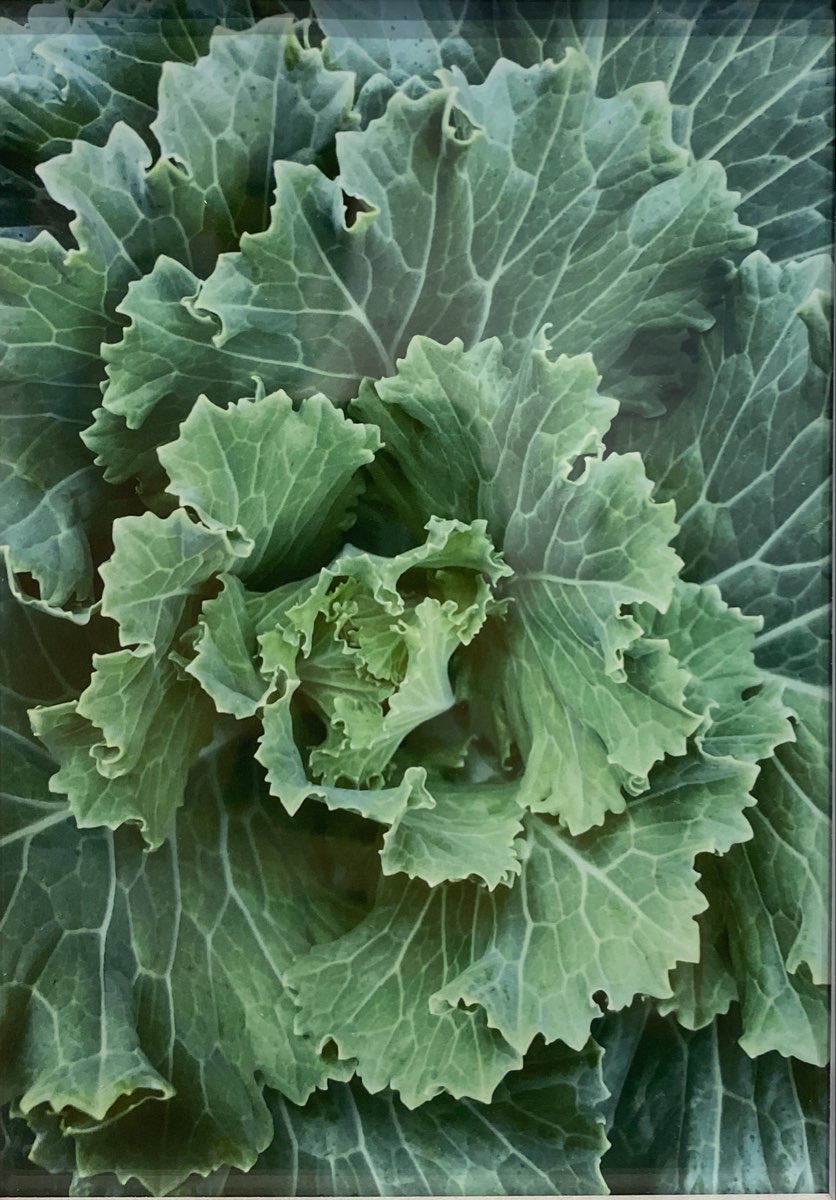 A Whirl of Chlorophyll by Andrew Meissen

One of my personal favorites in the show was Tzu Moy's collection of watercolor paintings. When I asked Tzu about her paintings she had this to say, "The breasts are an exploration of form and texture as well as color. My landscapes are a celebration of nature and serenity." When I asked Tzu when she made them she said, "Over the last two months after a class with Maria Bronkema." Speaking of Maria, she beamed when I spoke to her about the workshops she's been teaching at the Silver Center. Maria would go on to tell me that taking art classes via the Art Students League as well as teaching art to middle school kids motivated her to make art. Then there was Marina Marchand with their colorful pop art blocks. When I spoke to Marina about their work, they were passionate about comic book influences ranging from Jack Kirby to Steve Ditko - legendary artists responsible for creating some of the biggest superheroes still around to this day.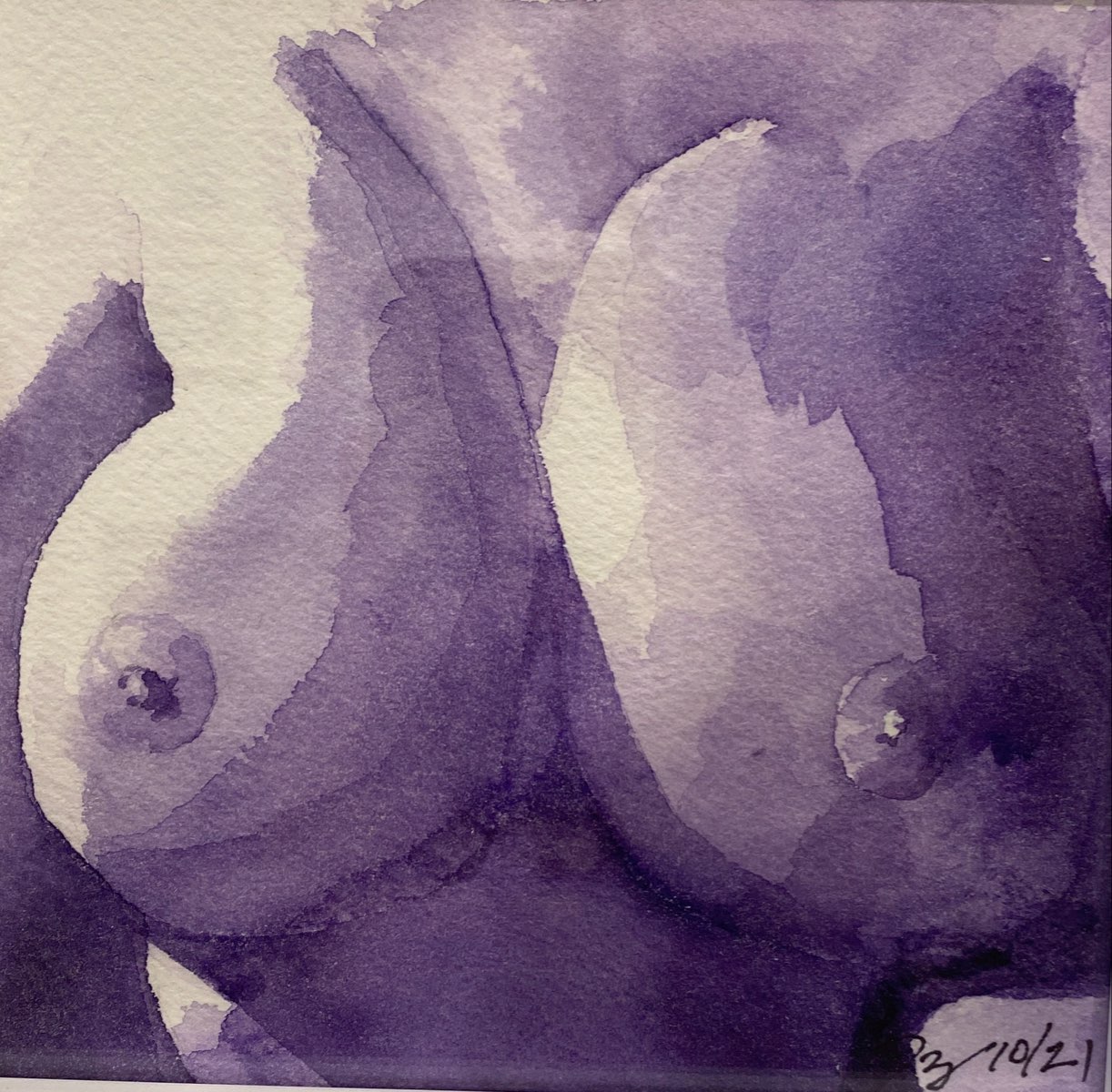 Purple Breasts by Tzu Moy

Many artists were impressed by how well organized the event was. Tzu summed it up succinctly: "I'm grateful to Karen Gormandy and the whole FH community. Art has been integral to my healing, along with being a member of [the] Wellness [unit]." Indeed, when I spoke to Andrew Koloski, he said his child-like drawings gave insights into his personality. Like Tzu, Andrew found it therapeutic to make art. Alyson Vega noted how she found that art produced this year sells the best. Then she went on to speak to me about her fabric art and her love of dogs as seen in my own artwork. At one point, she mentioned being interested in commissioning me to do a portrait of her Shih Tzu!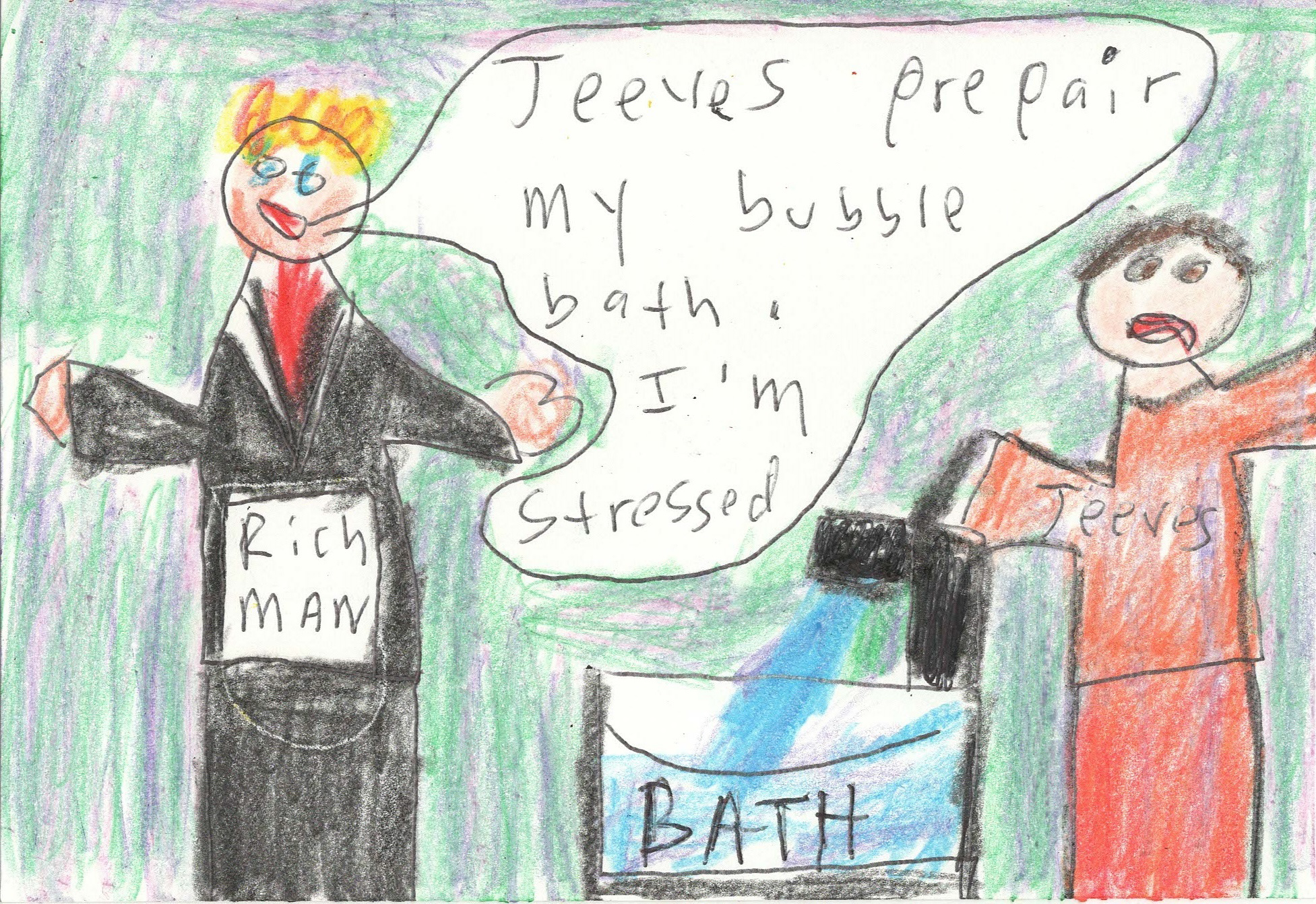 Bubble Bath by Andrew Koloski

Throughout the night, I saw many smiles through the face masks. Some of the patrons who bought pieces were gallery staff and Fountain House employees. Early in the evening, Elliott Madison and Dr. Jeannie Tse made their appearances to show support. Then there were other gallery mainstays such as Camille Tibaldeo and Karen Gormandy among the crowd. The Gallery attracted a great turnout on opening night. And considering it was Rachel's first art show as the Gallery Director, she moseyed through various groups in pajama pants and made guests feel welcome. I myself had a few friends that came out to show their support.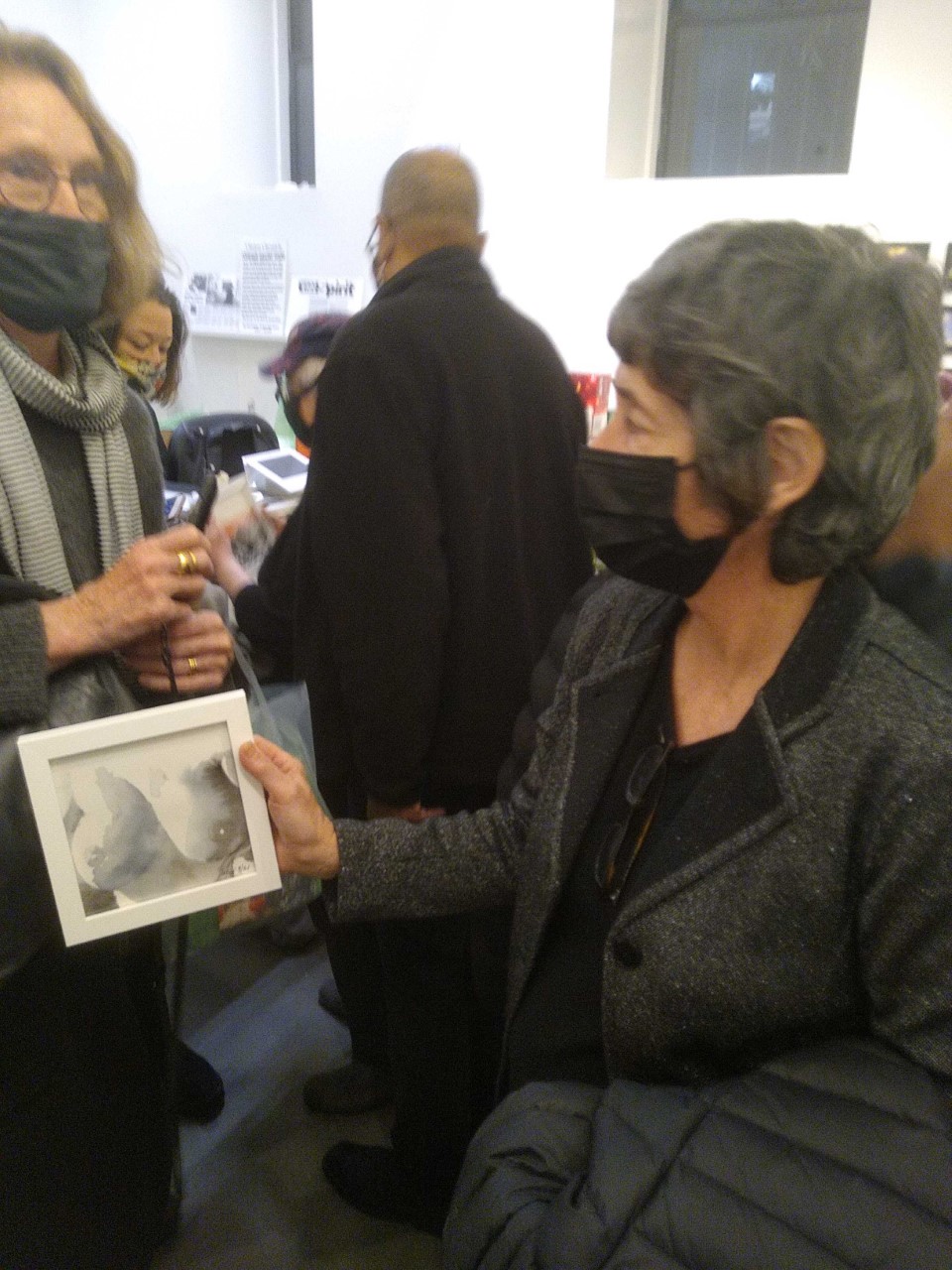 When I look back on the gallery's rocky year from January to today, it's promising where things are going. I remember something Alyson said that gives all artists a purpose: "We're in the business of creating and selling art!" To have this show happen meant a lot to the artist community - especially after riding off the wave (pun not intended) from the Water show last summer. In the end, Small Works, under new management, made the big splash it could not last year.