Come on Home: Online Exhibition
1/28/2021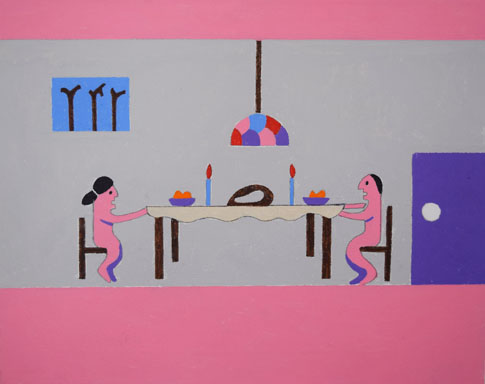 come on home: online exhibition
By Camille Tibaldeo
How have perceptions of our everyday surroundings been impacted by the COVID-19 pandemic lockdown? That question is addressed by Fountain House Gallery artists in the exhibition Come on Home. The show, which includes visual representations of interior and exterior spaces as observed during this extraordinary time, opened with an engaging reception via Zoom on Friday, January 15, 2021, and will run through February 17, 2021. The complete exhibition is accessible at: https://www.artsy.net/show/fountain-house-gallery-come-on-home?sort=partner_show_position.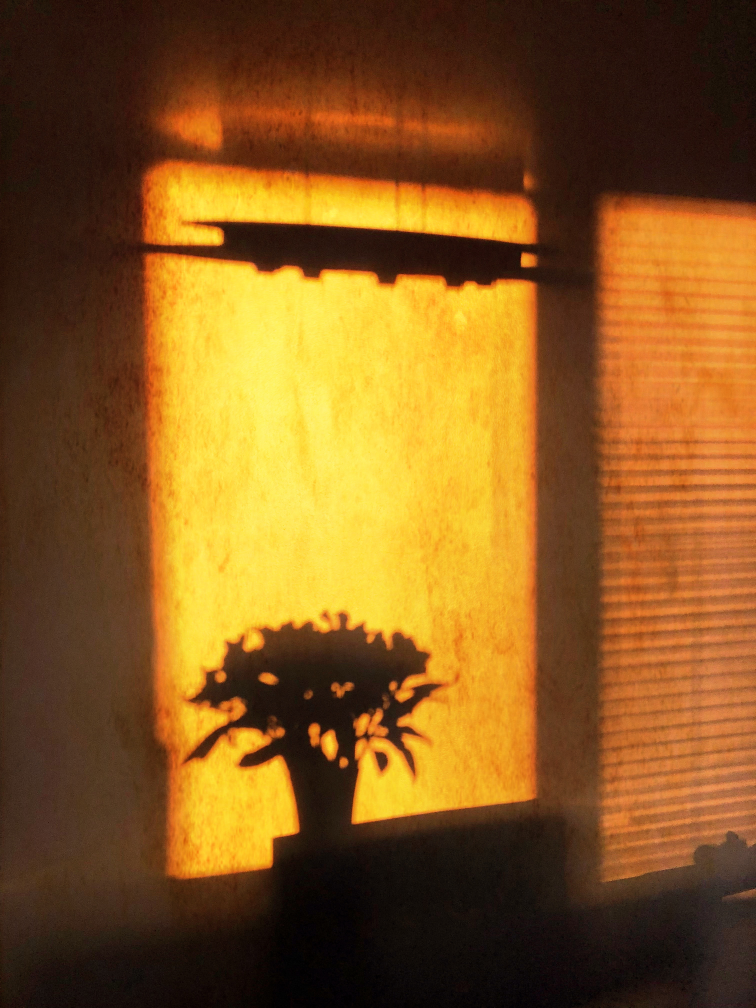 Silhouette Sunrise I by Donna Faiella
Interim Gallery Director Amanda Suárez welcomed artists and guests to the reception and deftly orchestrated the proceedings, during which the show's curators were on hand to illuminate the elements that inspired Come on Home. The curators, who are the founders and principals of Summertime Gallery, are Sophia Cosmadopoulos, Gallery Director, and Anna Schechter, Studio Director. Founded in 2019, Summertime is a nonprofit art studio and gallery located in Williamsburg, Brooklyn. Summertime champions a more inclusive art world where artists with and without intellectual disabilities create and display work alongside one another. Summertime connects neurodiverse artists with the people and world around them, providing a platform to tell their stories, show their work, and generate income.
Cosmadopoulos and Schechter said, "The lockdown necessitated by the COVID-19 pandemic has forced us to see our surroundings in a different light, offering time for sustained focus and compelling us to make the familiar fresh. We were excited to discover the elements that the artists of Fountain House Gallery paid particular attention to in their homes during this time, and how they chose to render the objects and moods of their surroundings. What emerged were intimate portraits of our inner worlds, the worlds we longingly look out on and those we can only imagine."

In preparation for the show, the curators invited Fountain House Gallery artists to consider questions such as, "Since the lockdown, have you begun to perceive the world around you differently? Are there objects in your home that you had not paid particular attention to before, and how about spaces outside the home? Are there things or people you have spent more time with, or have missed?"

In addition to the insights provided by the curators at the reception, we heard from a number of artists whose work is presented in the exhibition. They spoke about their subject matter and work process and entertained questions from guests, spurring lively observations and exchanges among the participants.
The 17 works showcased in the exhibition include Barry Senft's pared-down composition in the acrylic on canvas piece Dinner, which depicts a couple who could well be sheltering in place as they face each other from opposite ends of a long table. Raymond Lopez highlights the everyday beauty and order in rows of shoes in his watercolor on paper work, The Wardrobe. Sally Fisher's digital photograph, Monarch Watch, captures a butterfly at rest on the indoor surface of a window screen.

The Come on Home artists are: Donna Faiella, Sally Fisher, Guiomar Giraldo-Baron, Maybellene Gonzalez, Roger Jones, Raymond Lopez, Reyna Vera Prieto, and Barry Senft.